The reach of the Franciscan Community of Mercy is far and wide. We join in solidarity with our brothers and sisters around the world who strive to be instruments of peace and proclaimers of the gospel!
Fr. Jim Lehman, FCM speaking out for the needs of those without a voice.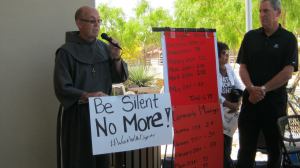 Sr. Michele Gothro, FCM attended her high school reunion and witnessed the gift of her FCM vocation.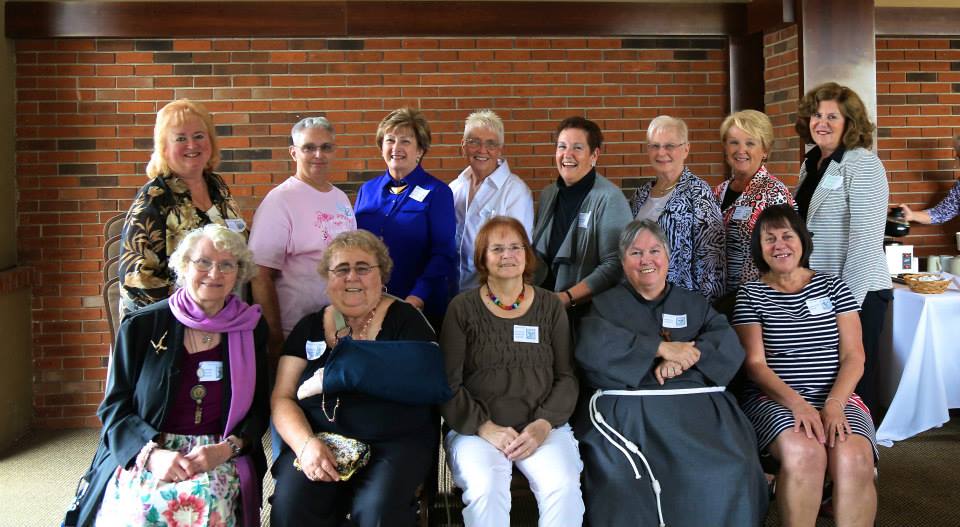 Fr. George Lucey, FCM leads a day of recollection for a community of religious sisters in New Jersey.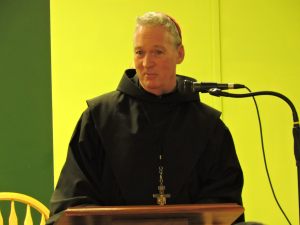 Fr. Anthony leads the Memorial Day Parade to promote the work of his parish, Good Shepherd ANCC.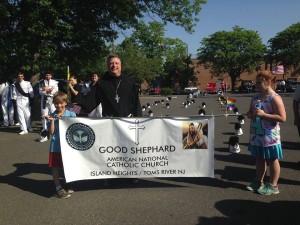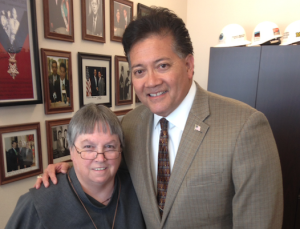 Sr. Michele Gothro, FCM and the mayor of Las Cruces, NM
Sr. Michele writes:
"As a Franciscan, one of my desires is to stand up for the poor. I am a part of a group called CAFE, which is a faith based ministry working for social justice. We were meeting with the Mayor to talk about the state of the city and the future of the city. Among other things we did talk to him about his commitment to workers, especially lower and minimum wage workers."
Do you wish to share some of the ways you embody the Franciscan spirit? Send us a brief statement and a photo and it will be highlighted here. Send all action items to jlody@franciscansofmercy.org.